Sometimes, designs arrive fully formed in a moment of instant creation, with no explanation or justification. The ideas that seek you out and find you. The standout pieces that can't be boxed in, stifled by definition or categorised.
The lucky ones, the standalones, the misfits and the individuals.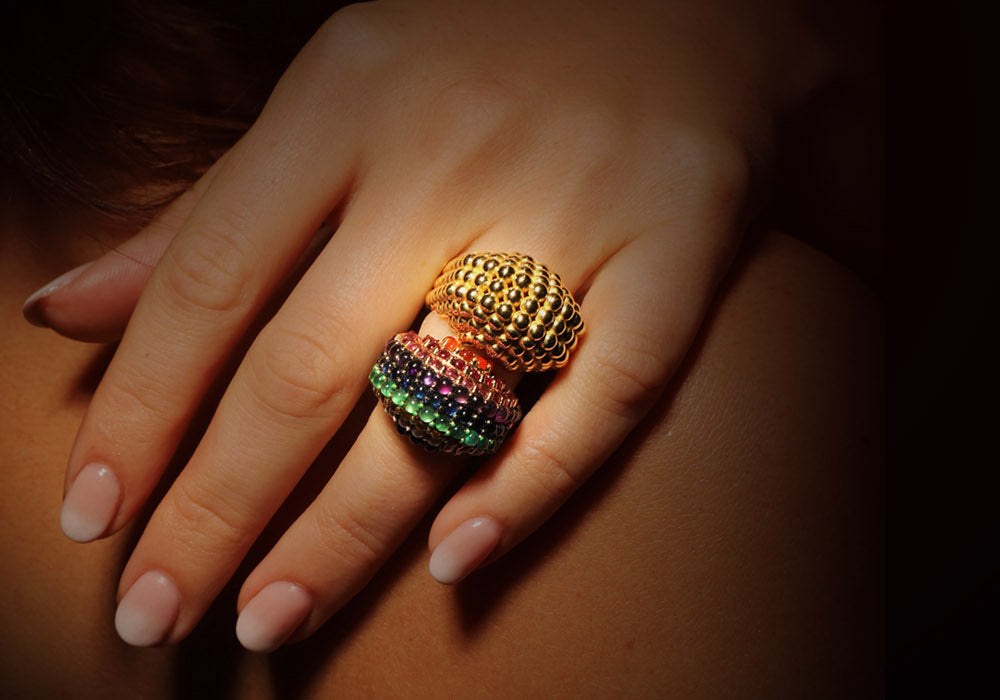 Colourway Ring
Drawing inspiration from the arc of the rainbow, the Colourway ring is set with cabochon gemstones that traverse the entire chromatic scale of the rainbow.
Shop Colourway Ring
Without a Theme, But Not Without Meaning
As a voracious reader, a lover of languages and inspired by words, Solange's new collection of solo and distinctive pieces, Miscellaneous comes without a theme, but not without meaning.
A following of instinct before thought, a stream of consciousness amalgamated into a gathering of ideas and inspiration that reflect the dynamism of life and the chaos of creation.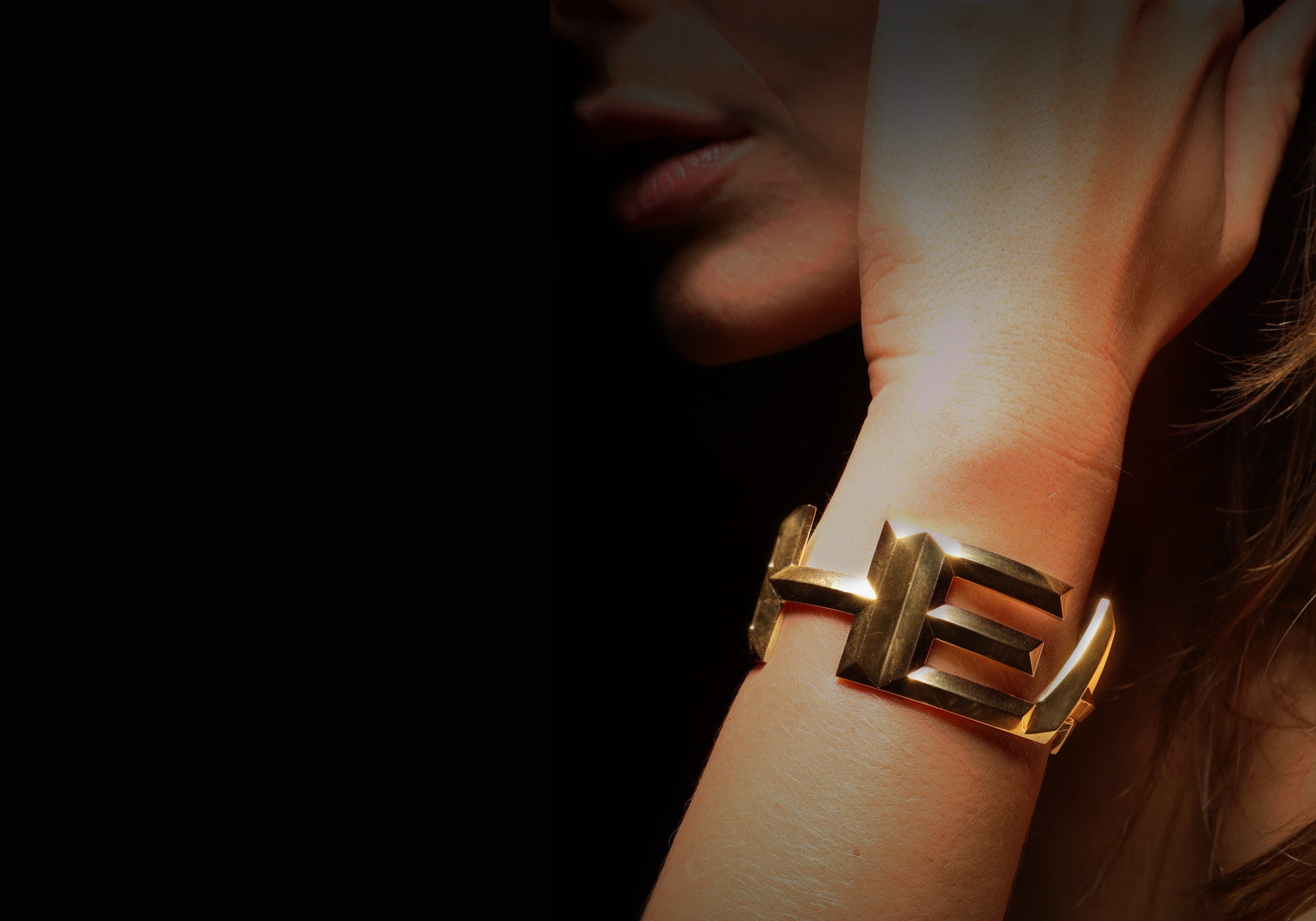 HEAVEN
The 'HEAVEN' bangle encapsulates a realm of ethereal mystique using language, solidifying an elusive space in concrete, 18 karat yellow gold form. It gracefully straddles the boundary between the earthly realm and otherworldly dimensions.
Shop Heaven Bangle
LUCKY
Ancient folklore tells us that that four leaf clovers are exceptionally rare, making them powerful symbols of luck when they are found. However, the Lucky Ring enables you to wear a four leaf clover on your finger at all times, serving as a perpetual talisman to ensure that luck is always on your side.
ROMANTICS
'Thou art the fairest and most precious jewel'.
The Romantics bracelet, designed to adorn your bare wrist or to be entwined with a sleek, black ribbon. Comprised of alternating baguette and round brilliant cut diamonds, it is an ode to your most impassioned sentiments, embracing the language of love and desire.
Westminster Earrings
Drawing inspiration from the cruciform architectural layout of Westminster Abbey and reinterpreted with a contemporary spin. Based on the floor-plan, these earrings form a frame in the shape of a cross. Diamonds, set in a pavé style, demarcate the chapels, while a blue sapphire stands at the altar. Rubies and emeralds adorn the transept of the cathedral, separating the laity from the clergy and choir stalls.
BOOK AN APPOINTMENT
View the collection in person at our London boutique