SOLANGE AZAGURY-PARTRIDGE
SOLANGE AZAGURY-PARTRIDGE
SOLANGE
AZAGURY-PARTRIDGE
EMOTIONAL EXUBERANT JEWELS
Solange Azagury-Partridge designs exceptional jewellery for the creative at heart. 'Iconoclastic', 'irreverent' and 'phenomenal' are just three of the ways jewellery designer Solange Azagury Partridge's aesthetic approach has been described in her thirty years at the cutting edge of design.
With no formal training and a much admired engagement ring she designed back in 1987, the only rule Solange applies to everything she has created ever since is to subvert the expectations of how precious stones and metals should be combined. Who else could dream up a diamond ring that spins around your finger?
Solange is born in London.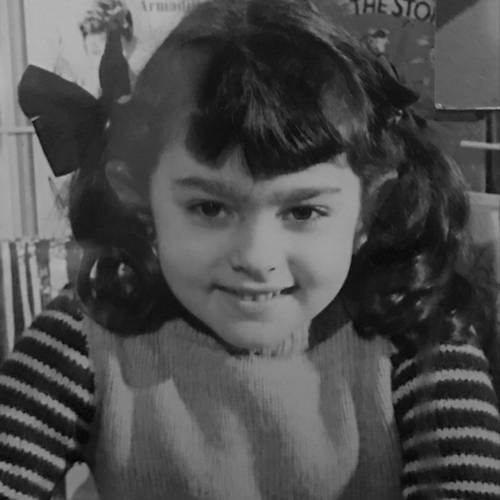 Solange completes a French, Spanish and Linguistics degree.
Her love of language and its meaning is reflected and used as inspiration in her designs.
Works in an Art gallery dealing in 20th Century art,
furniture and jewellery where she develops a keen eye for vintage jewellery, the decorative arts and design.
Self taught, the first piece of jewellery Solange designed was her own engagement ring in 1987.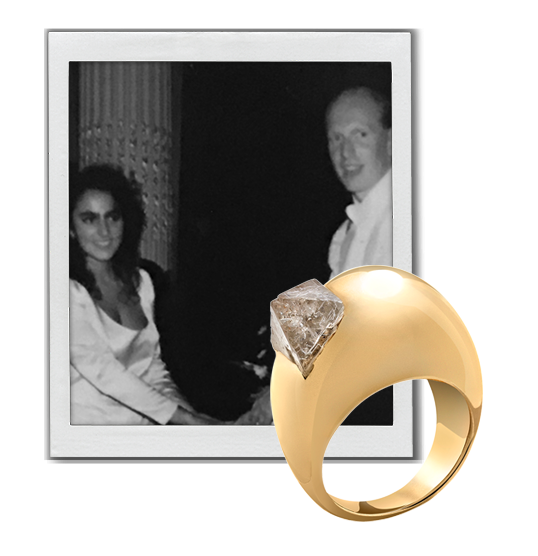 Solange founds the brand Solange Azagury-Partridge.
Encouraged by friends, Solange began from her kitchen table producing one-off pieces and very quickly, a collection and business was born.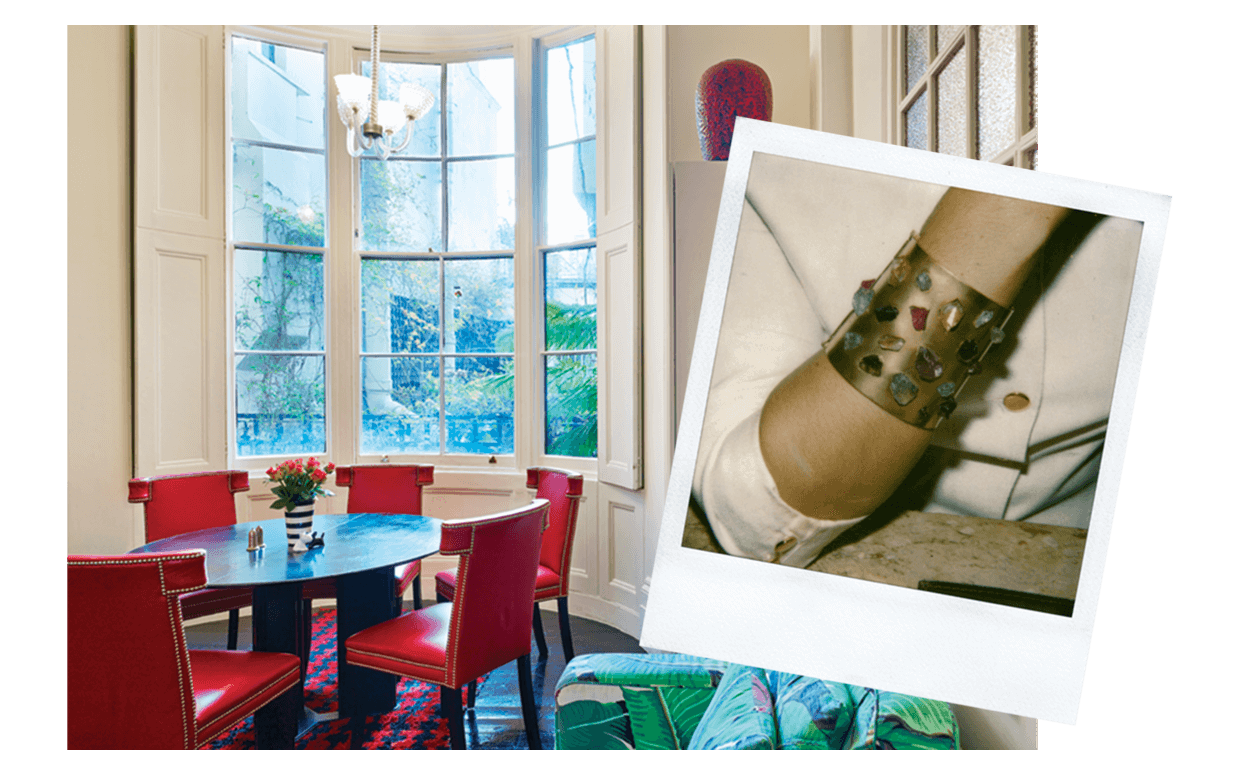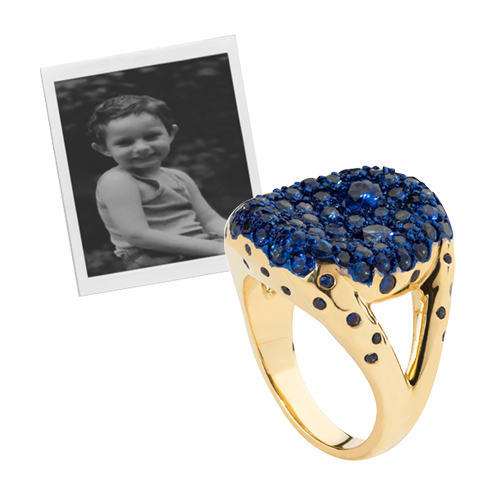 Solange opens her first shop in Westbourne Grove, London.
A unique concept, the red velvet-lined boutique was sometimes mistaken for a brothel and became an overnight sensation.
Her idiosyncratic designs were received to critical and commercial success.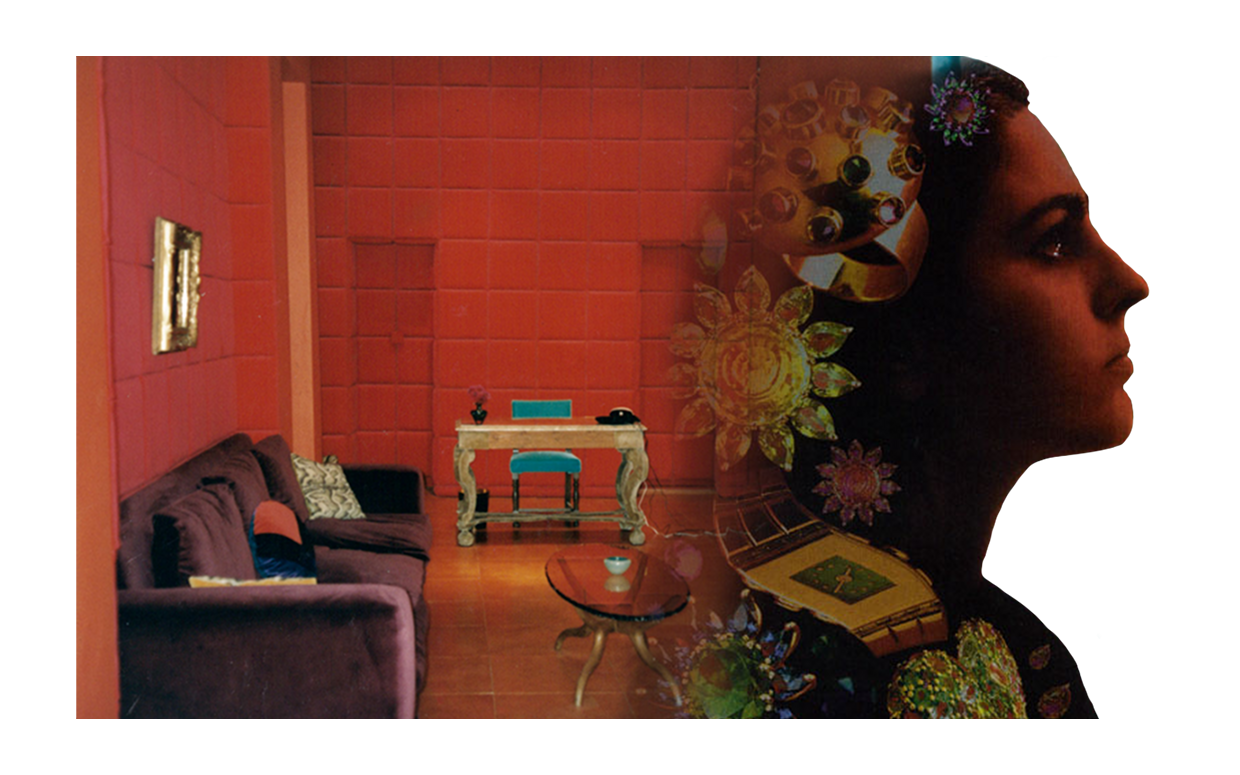 The Iconic Hotlips ring is created.
Originally inspired by four classic lipstick colours (red, nude, pink, and black cherry), the Hotlips rings are the embodiment of your perfect lipstick colour on a beautiful, pouty, kissable mouth. On display at London's V&A Museum , they have since become an icon of modern jewelelry design.
Many of Solange's early collections like Hotlips, Stoned, Platonic, and Black Rainbow attracted celebrities and tastemakers alike and remain bestsellers nearly twenty years later.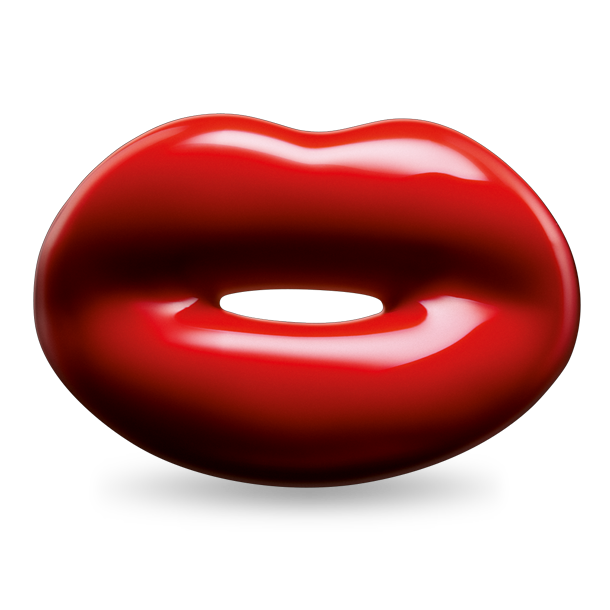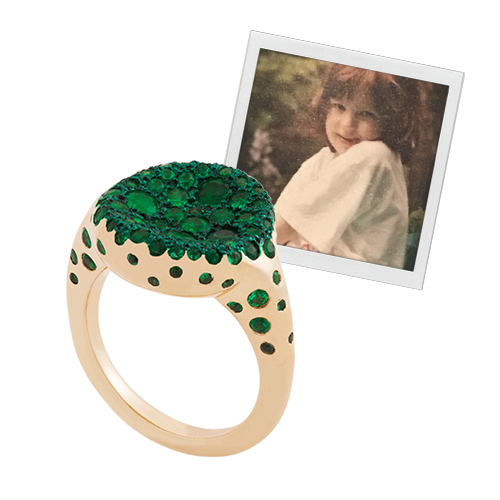 The Kinetic Collection is launched.
Energy through motion, Kinetic is a playful collection that spins, shakes, and rattles. Like worry beads, these bejewelled pieces appeal to the human habit of playing with one's jewellery.
Tom Ford appoints Solange as creative director at Boucheron.
Solange spent three years at the celebrated jewellery house with pieces she designed now part of the permanent collection at the Musee des Arts Decoratifs in Paris.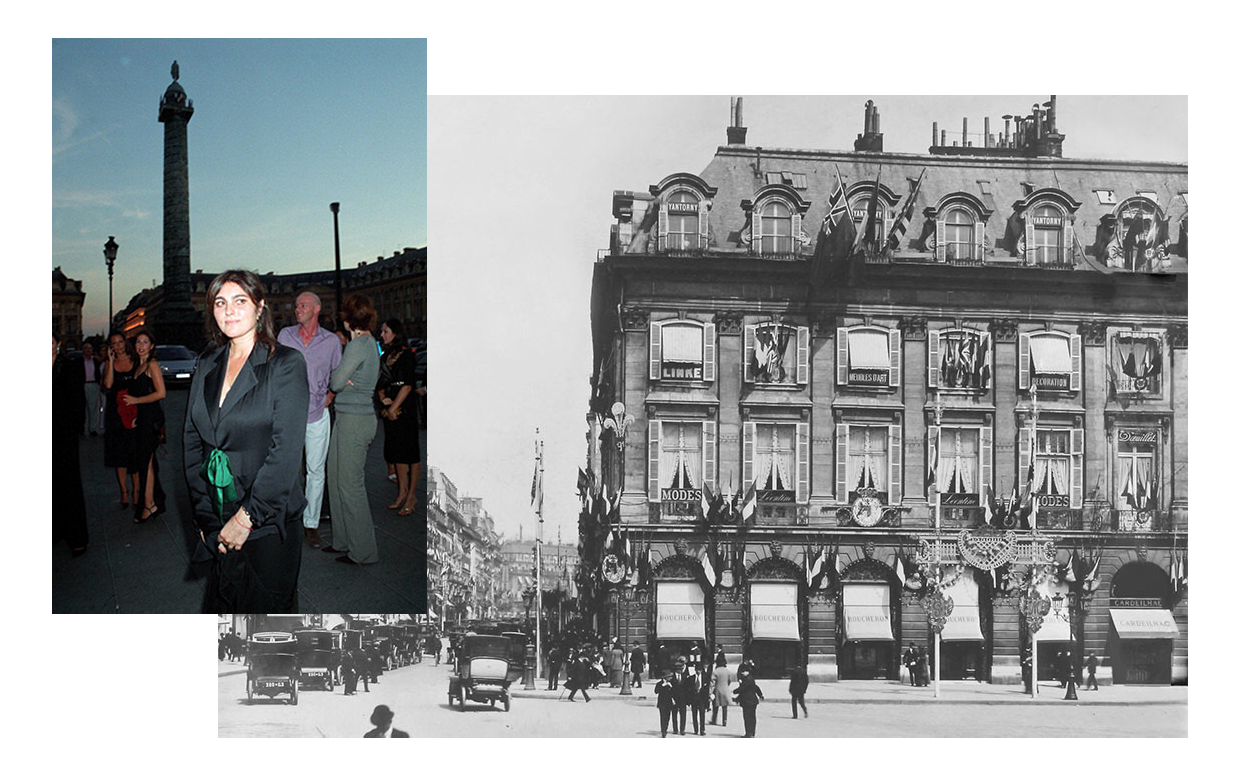 Solange is proud to be nominated for Designer of the Year alongside Apple's Jonathan Ive, Tord Boontje, and Rockstar Games.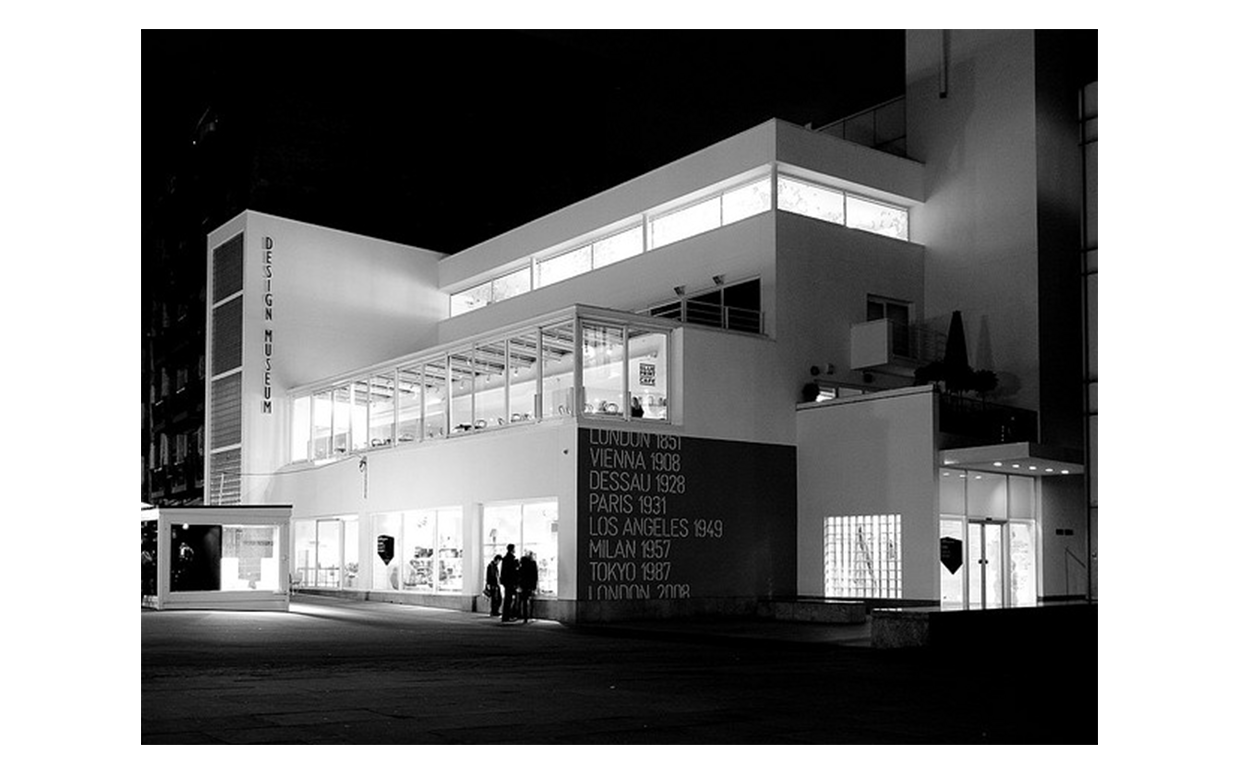 Designs from both Solange Azagury-Partridge and Boucheron by Solange Azagury-Partridge exhibited at the Musée des Arts Décoratifs du Louvre's permanent jewellery collection (Fringe ring, Illusion ring, Broken Heart ring, Days of the Week ring, Afghan bangle, Witchy Ring, Spinner rainbow ring, Smartie Mother ring, Adam and Eve ring)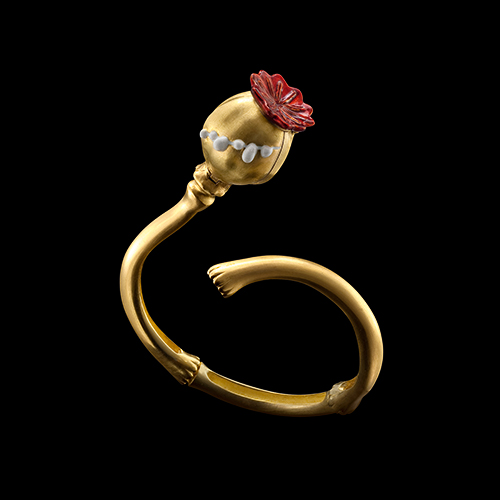 H&M Collaboration launches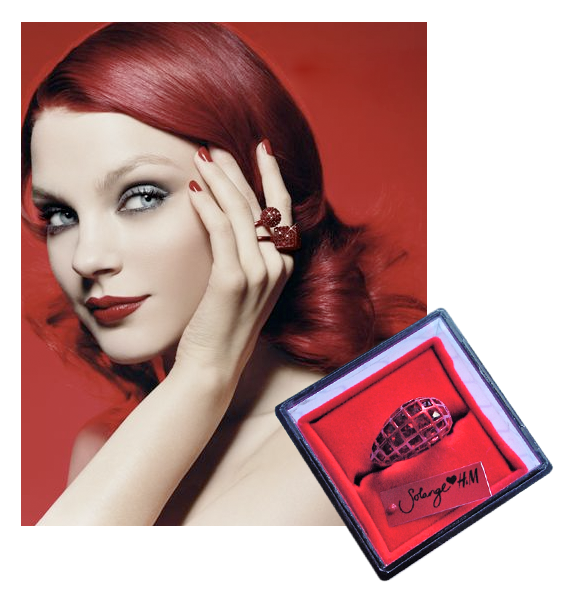 Platonic collection launches.
A stellar collection of intergalactic diamond jewels guaranteed to transport you to outer space.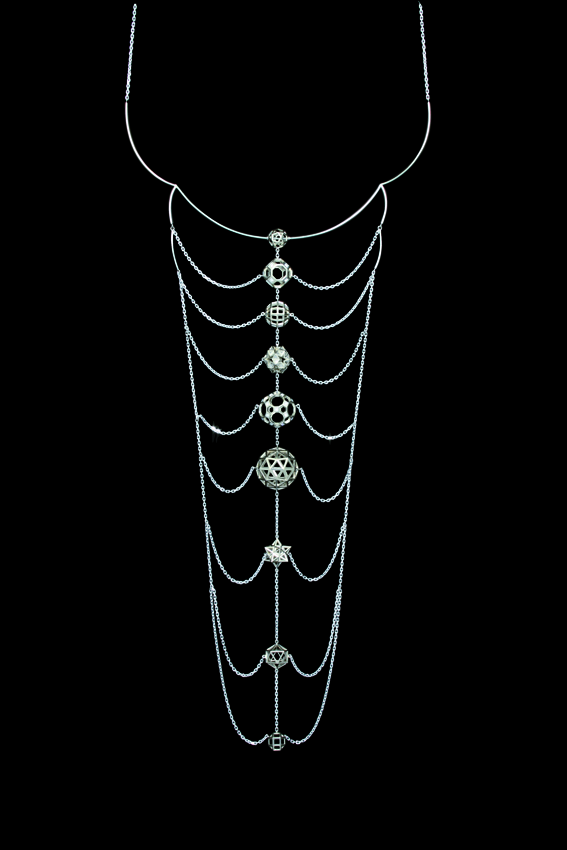 Solange expands the business globally.
A US store opens on Madison Avenue in New York City.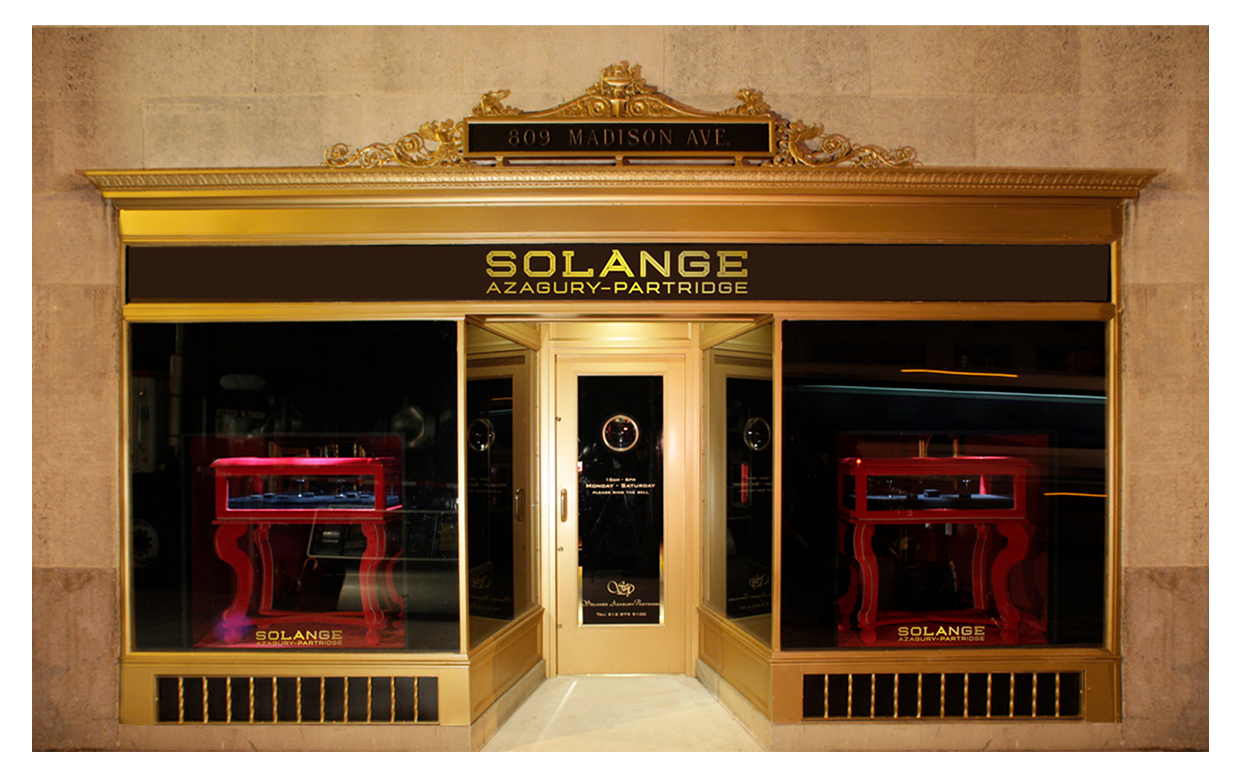 Solange expands her visual storytelling through international ad campaigns.
A spirit of collaboration with friends and family sees the release of the first ad featuring Suzie Cave.
Collaborative adverts continues with subsequent collections.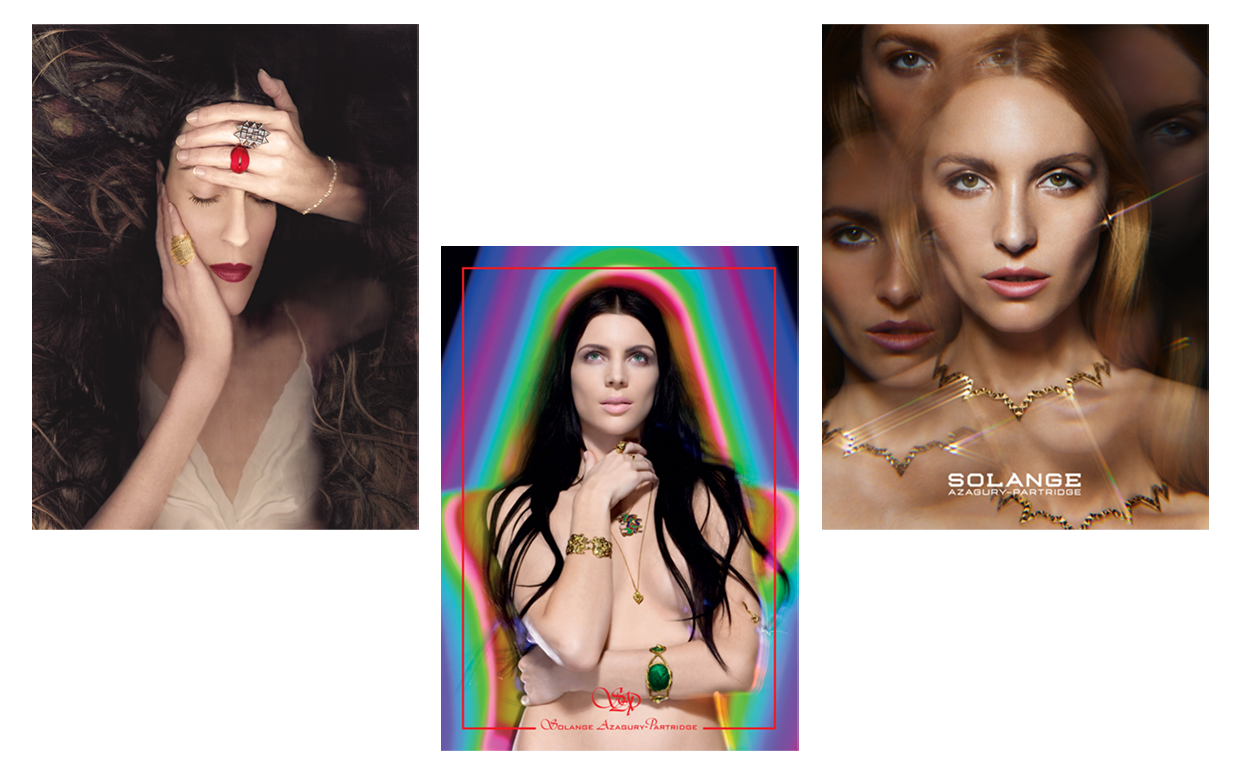 Launch of the Unwearable Jewels collection.
Decorative objects that incorporate jewels, each more decadent than the next.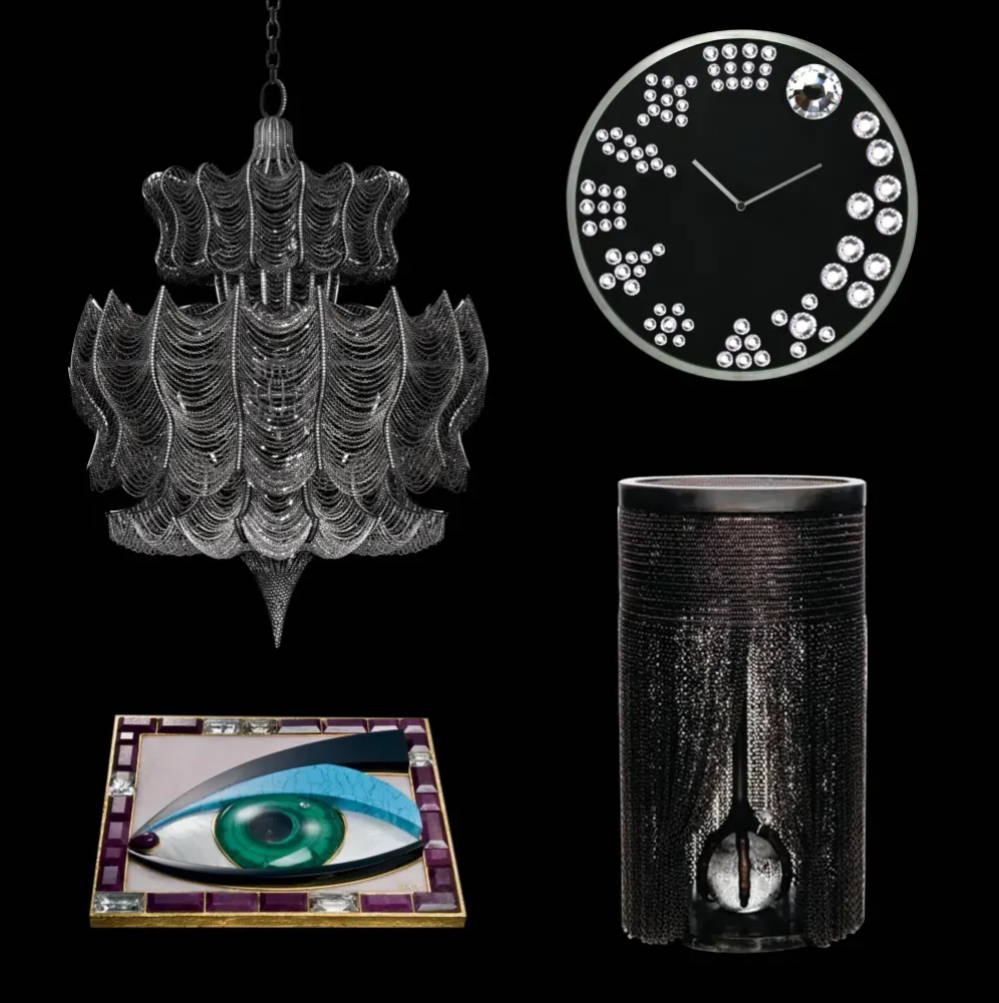 Designs from Solange Azagury-Partridge exhibited at Victoria & Albert Museum's permanent jewellery collection.
(Hotlips and Supernature rings)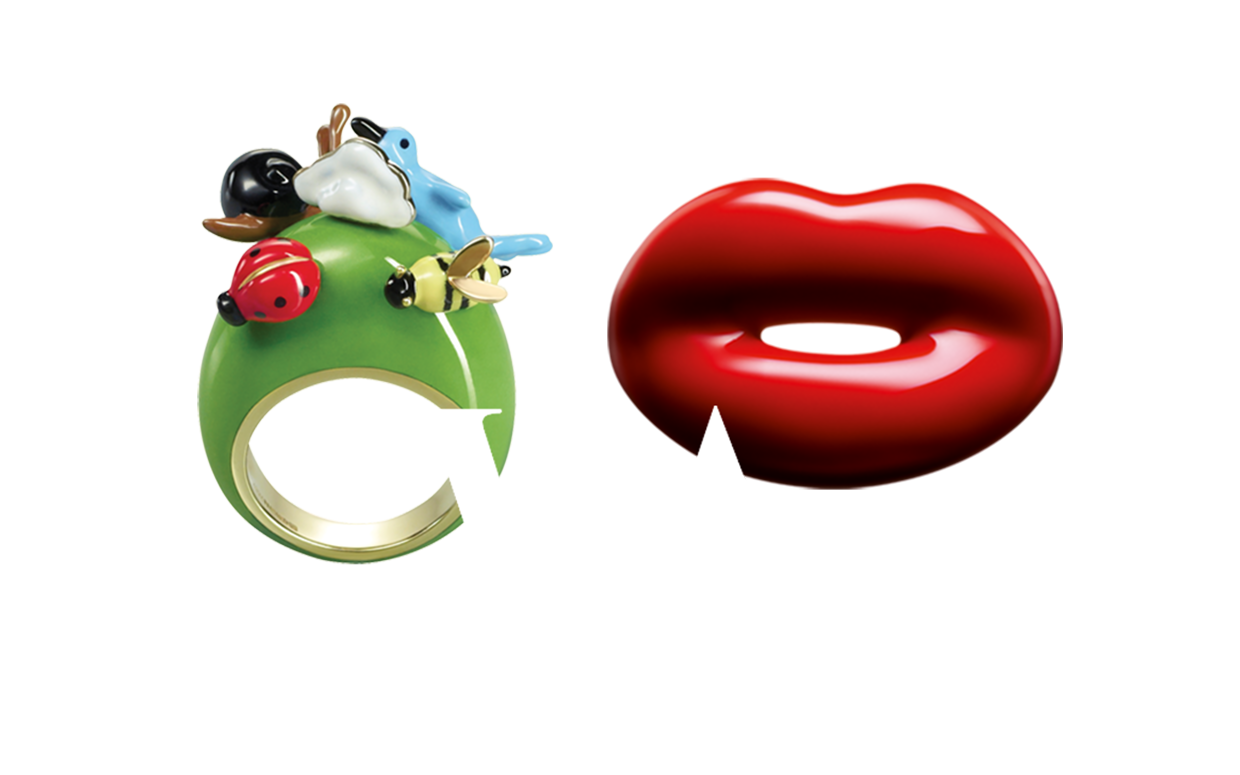 Solange's unique vision and love of storytelling continues to evolve through commissioned films that show the jewels to their best advantage.
The Letter for the Stoned collection starring Thandie Newton is released.
A spirit of filmmaking released alongside jewellery collections continues with Alpha, Solange's first men's collection, starring Mark Ruffalo and Day Dream the 24:7 collection with Sam Taylor-Johnson directing Liberty Ross as examples.
Sarah Jessica Parker wears the Random necklace in the Sex and the City movie.
Solange moves the London flagship to Mayfair.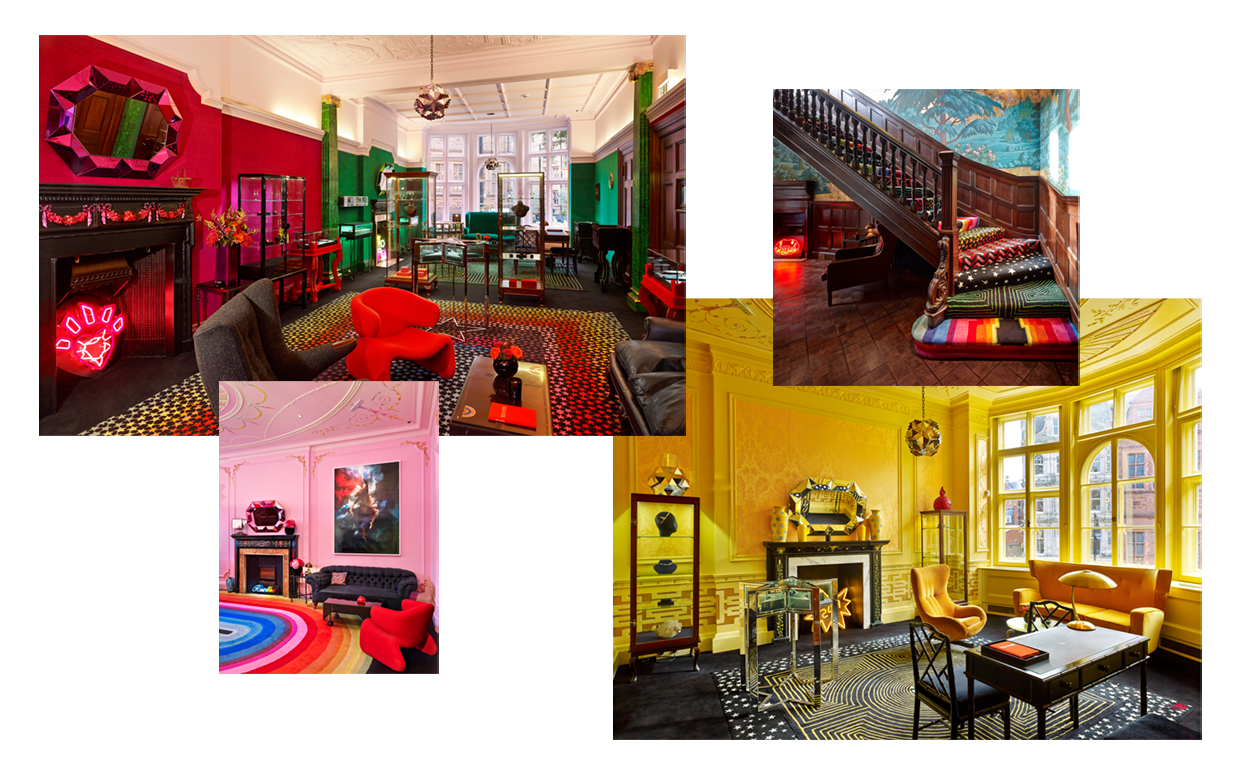 Creates the "Petrified" AK-47 for the Peace One Day charity.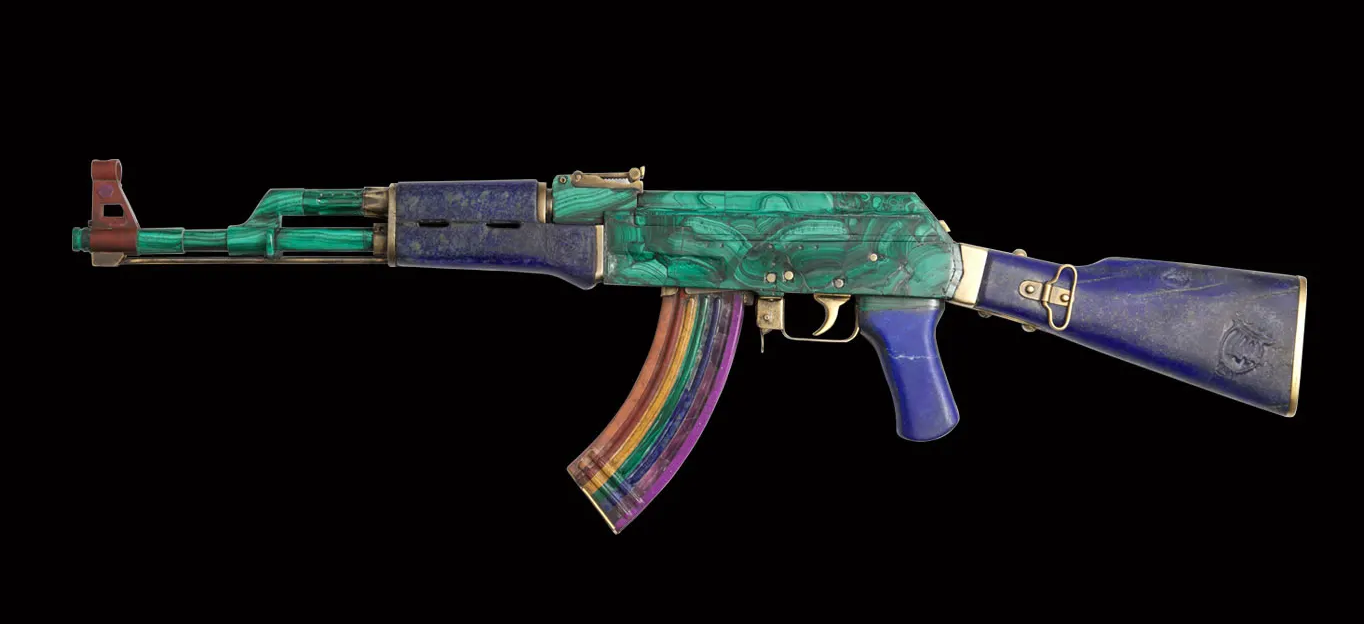 The Chromance collection launches.
Solange's love affair with colour, Chromance is a collection inspired by and in tribute to all things kaleidoscopic.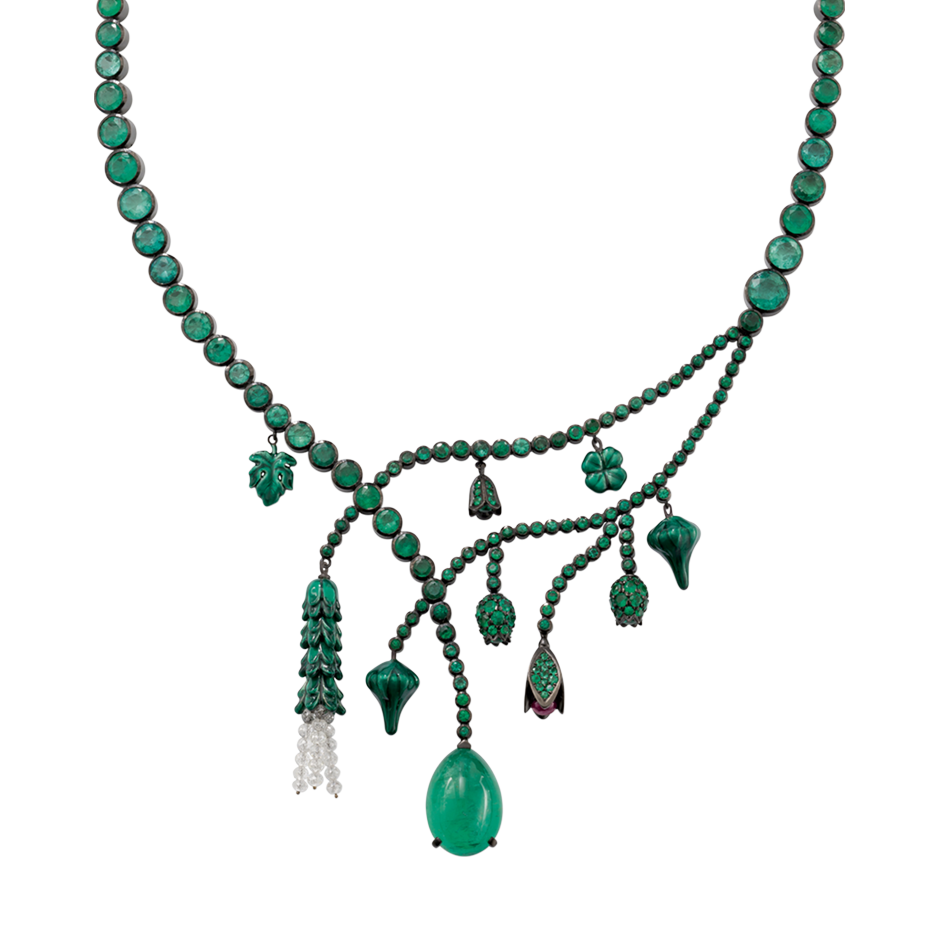 Solange moves to a new home on Chilworth Street, London.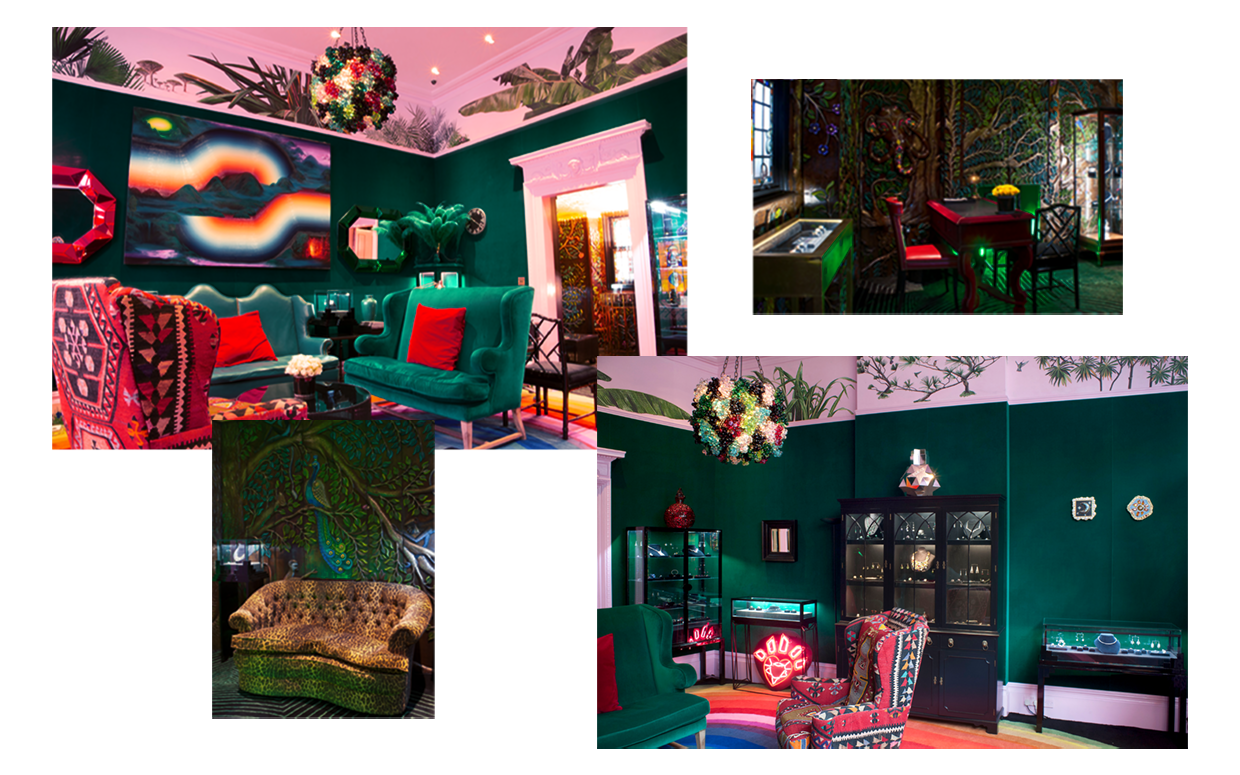 The Leopards, a like-minded group of British designers and jewellery professionals is established.

The Poptails collection launches.
Take a break from layering jewels and embrace the power of the POPTAIL, the only piece of jewellery one needs to wear. Choose one enormous statement cocktail ring that says it loud and clear in an explosion of colour, shape, and texture. A party on your hand.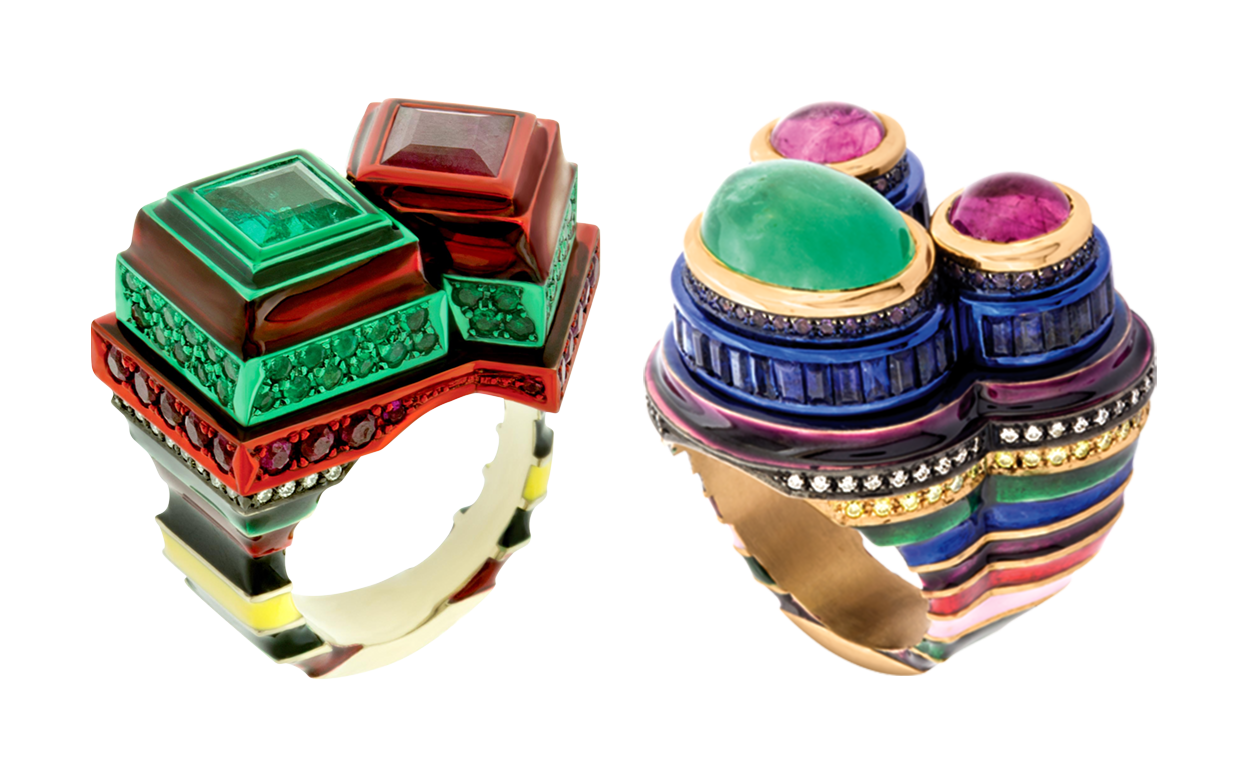 The Supernature collection launches.
The power of the elements. Supernatures delves into the imagery and narratives by the 5 ancient classical elements of Fire, Air, Water, Earth, and the Aether.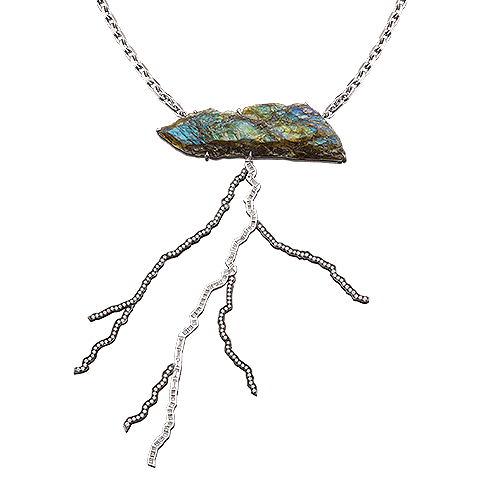 Secret Garden from Metamorphosis collection displayed at the Medusa exhibition at Le Musée d'Art Moderne de la Ville de Paris.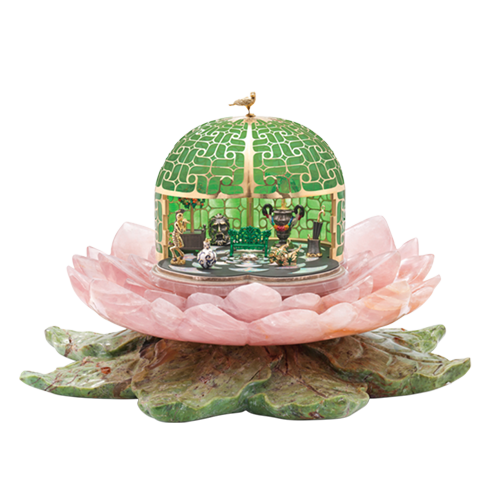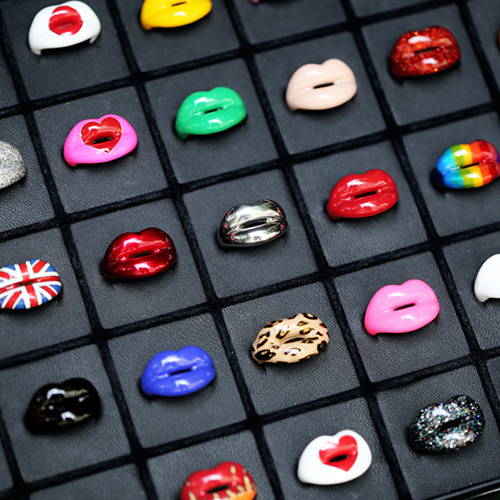 The Scribbles collection launches.
Manmade, natural chaotic shapes and random pairings can be as effective and appealing as symmetry and harmony.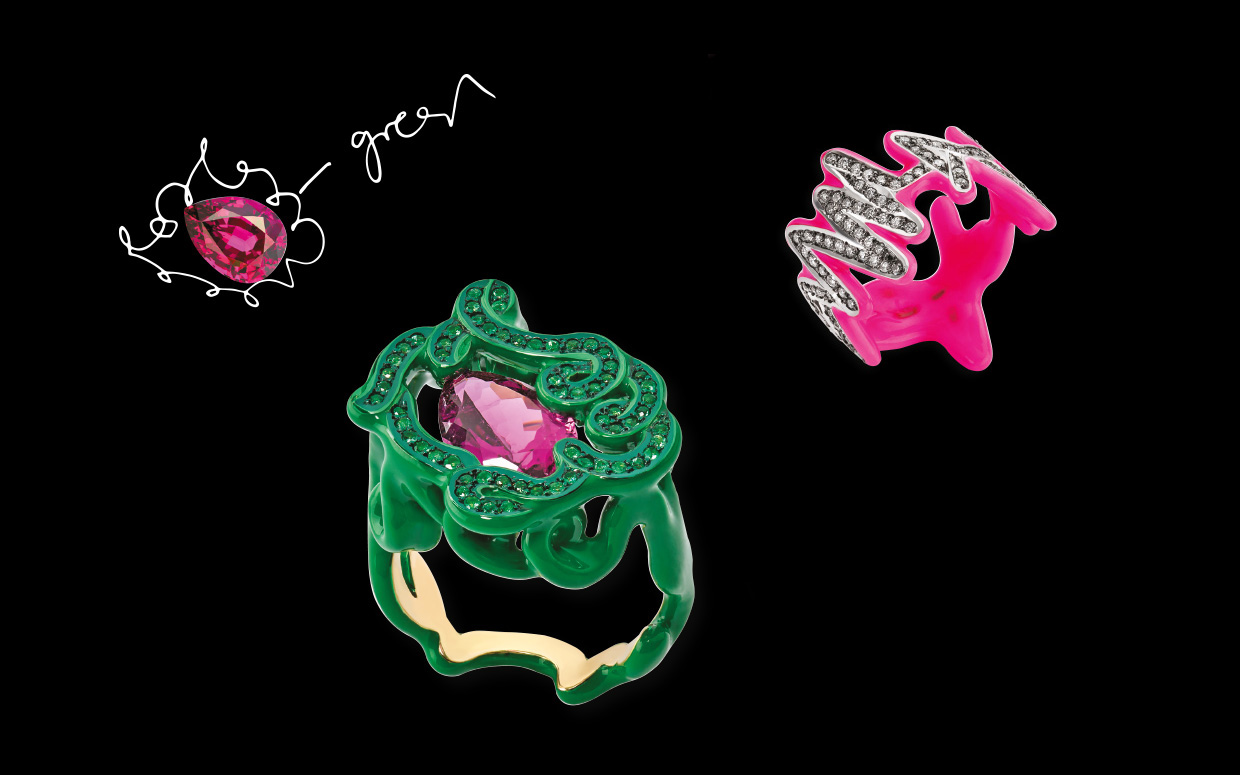 The Sentimentals collection launches.
Because love is everything. Sentimentals is a collection that embodies the emotional meaning associated with objects of sentimental value. It is a journey through life and a meditation on everything that matters most.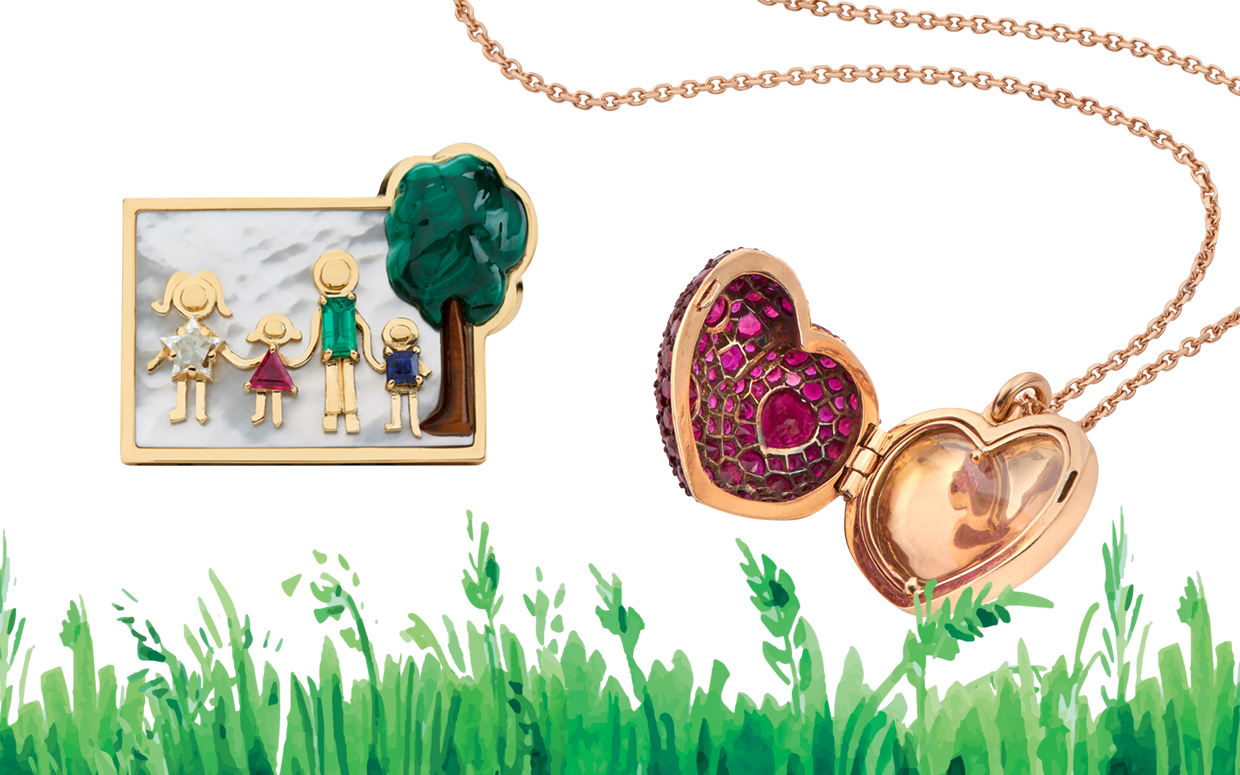 All That Glitters show airs on BBC.
Eight jewellery makers are challenged to prove their skills to find Britains next big jewellery name.
Hosted by Katherine Ryan and judged by Solange Azagury-Partridge and Shaun Leane.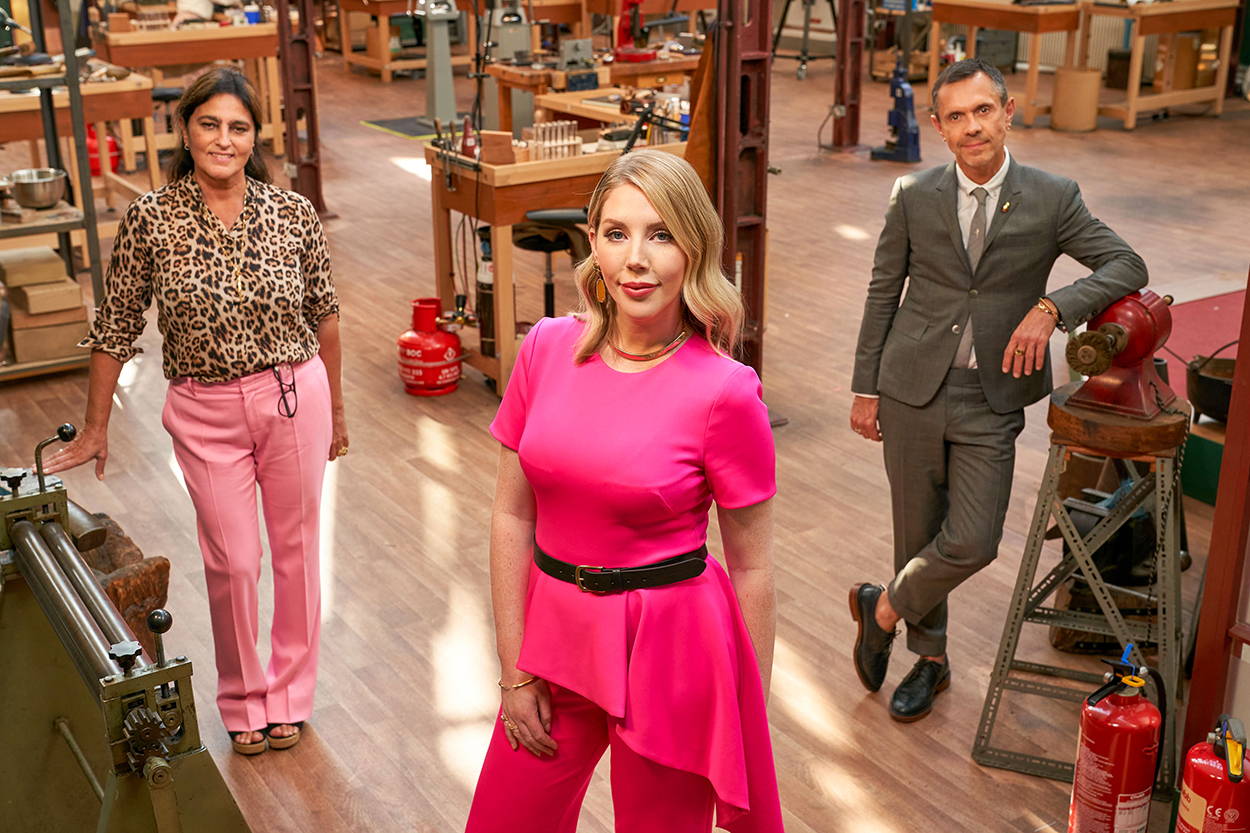 The Solid collection launches.
In this increasingly unreal, volatile and virtual world, Solange is feeling her ID pull her deep beneath the earth's surface and extracting from it the security and everlasting brilliance of nature's most enchanting element.
A symbol of hope, optimism and strength, with a light forged in darkness.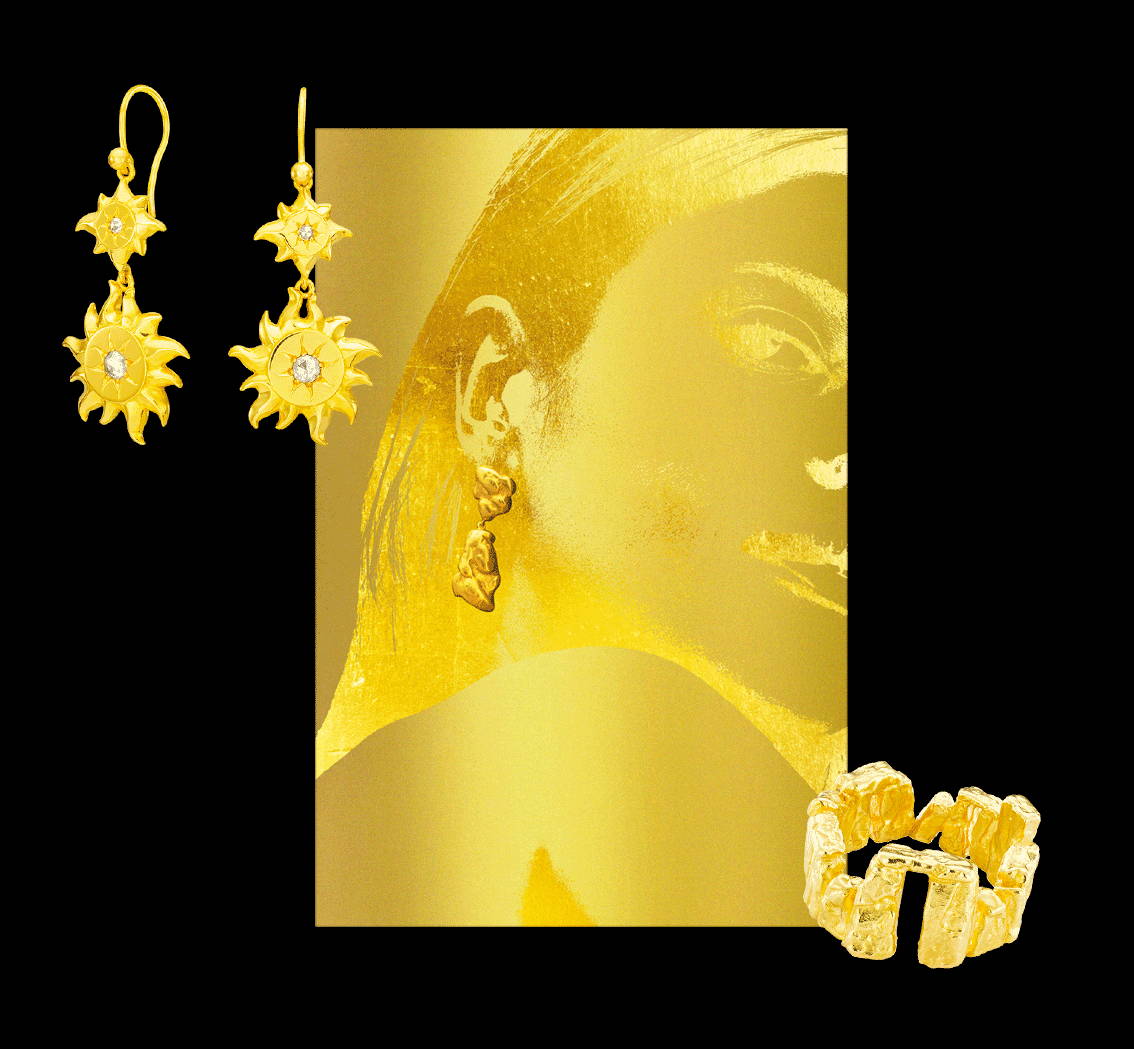 The HOTSHOP opens in London.
Having only ever existed as a virtual reality in the aether, the Hotlips shop manifested and landed on earth. The shop embodies the spirit and energy of Hotlips - exciting, joyful, spirited and cheeky.