IN THIS INCREASINGLY UNREAL, VOLATILE AND VIRTUAL WORLD, SOLANGE IS FEELING HER ID PULL HER DEEP BENEATH THE EARTH'S SURFACE AND EXTRACTING FROM IT THE SECURITY AND EVERLASTING BRILLIANCE OF NATURE'S MOST ENCHANTING ELEMENT. A SYMBOL OF HOPE, OPTIMISM AND STRENGTH, WITH A LIGHT FORGED IN DARKNESS.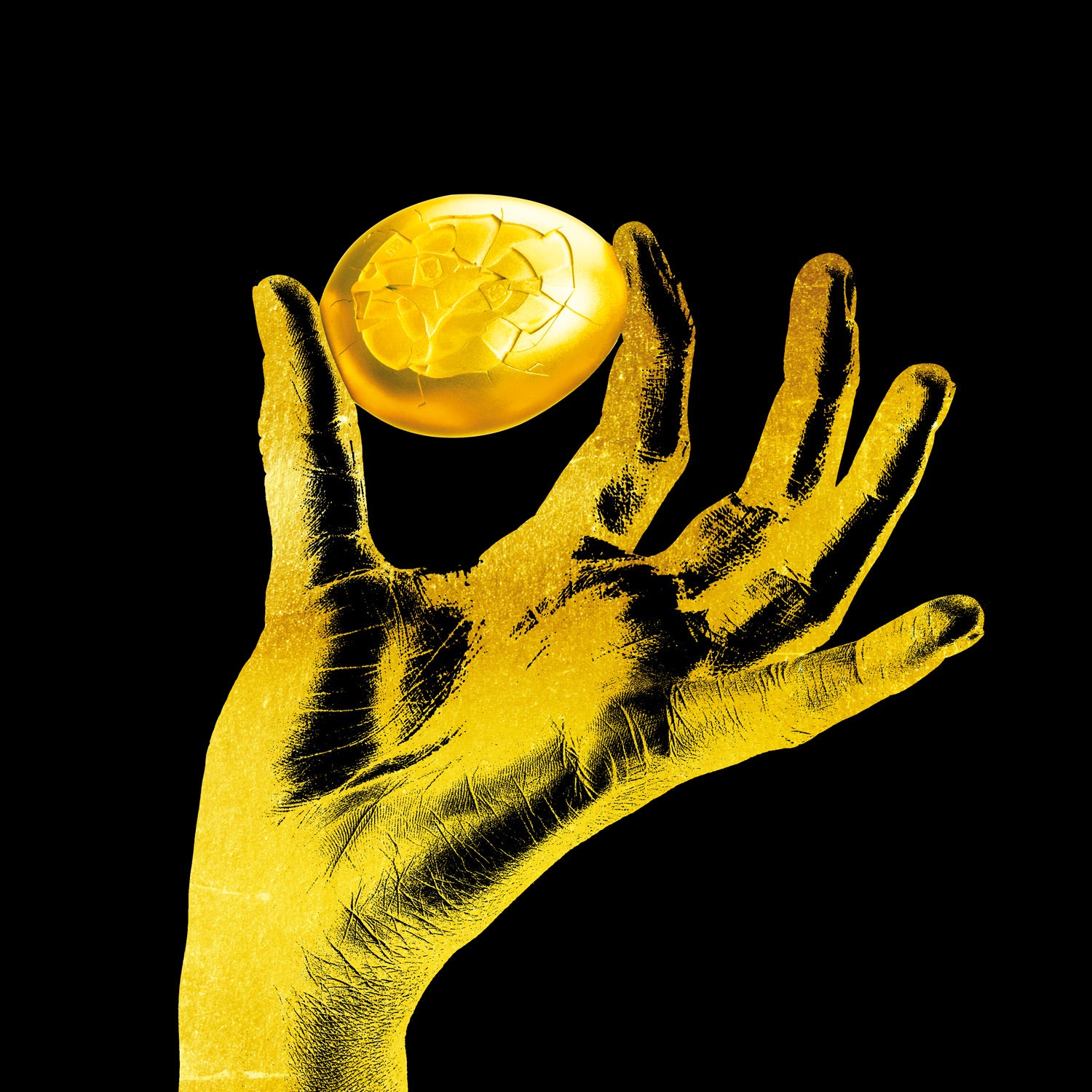 GOLDEN EGG HEAVYWEIGHT
The golden egg heavyweight is a beautiful yet practical object to sit on your desk.  In the era of working from home decorative objects make your desk a beautiful place to be. 
AS A COLLECTION, SOLID IS AN EXPRESSION OF THE POWER OF SIMPLICITY. A SHIMMERING EXAMPLE OF BEAUTY IN ITS MOST DISTILLED AND HONEST FORM