Against Nature
Solange x Matthew Day Jackson
Solange has collaborated with artist Matthew Day Jackson on a ring that was presented in his latest solo show titled Against Nature
Inspired by Joris-Karl Huysmans's 1884 novel Against Nature, a limited edition jewel encrusted tortoise ring was created in 18 karat yellow gold.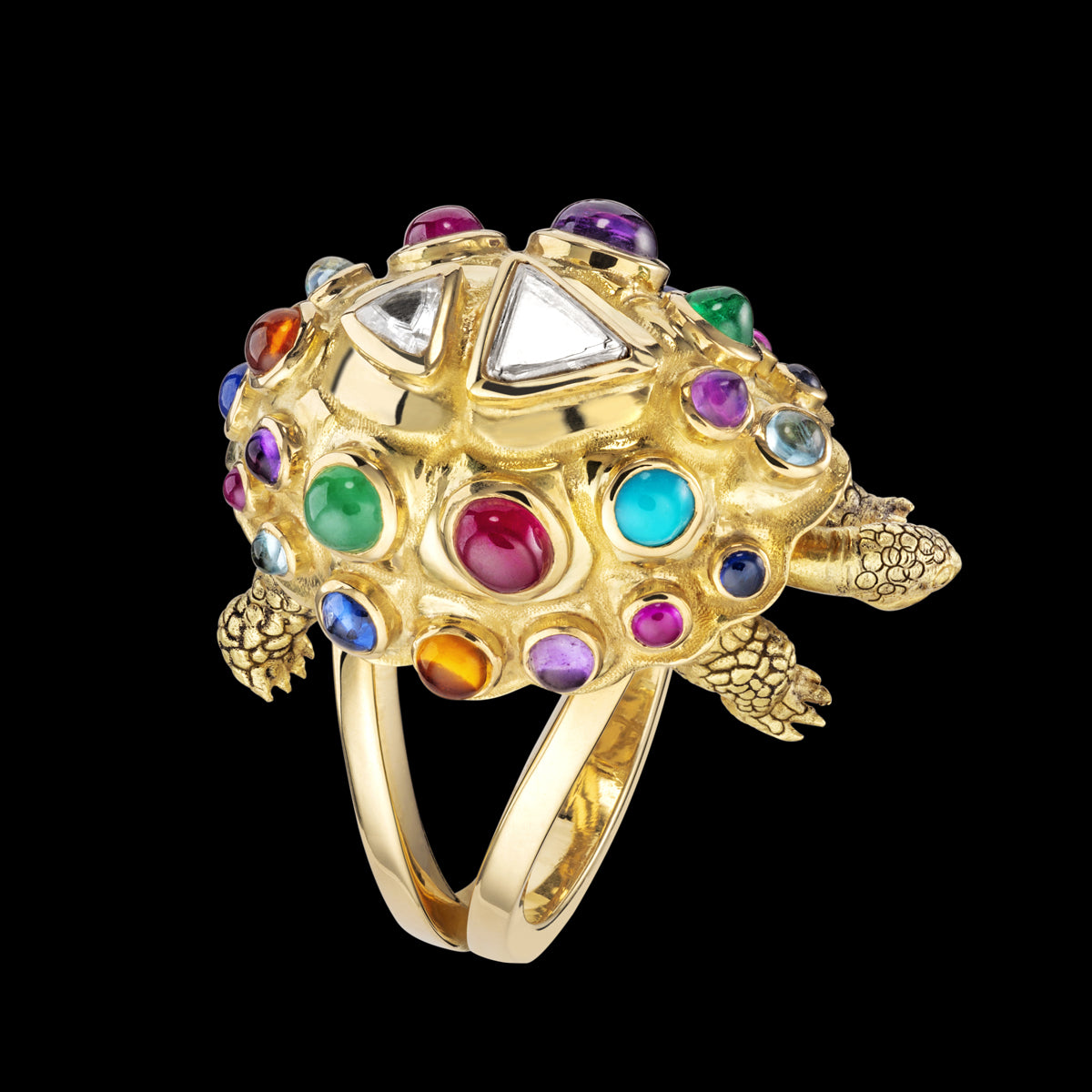 INSPIRATION
In the Against Nature novel the protagonist, Des Esseintes, uses his wealth to enjoy any and all pleasures of the senses within his own hermetically sealed bubble of privilege.
At one point in the story, Des Esseintes commissions a Parisian lapidary to encrust a living tortoise with jewels - he is unphased and unmoved when the tortoise dies upon delivery to his home.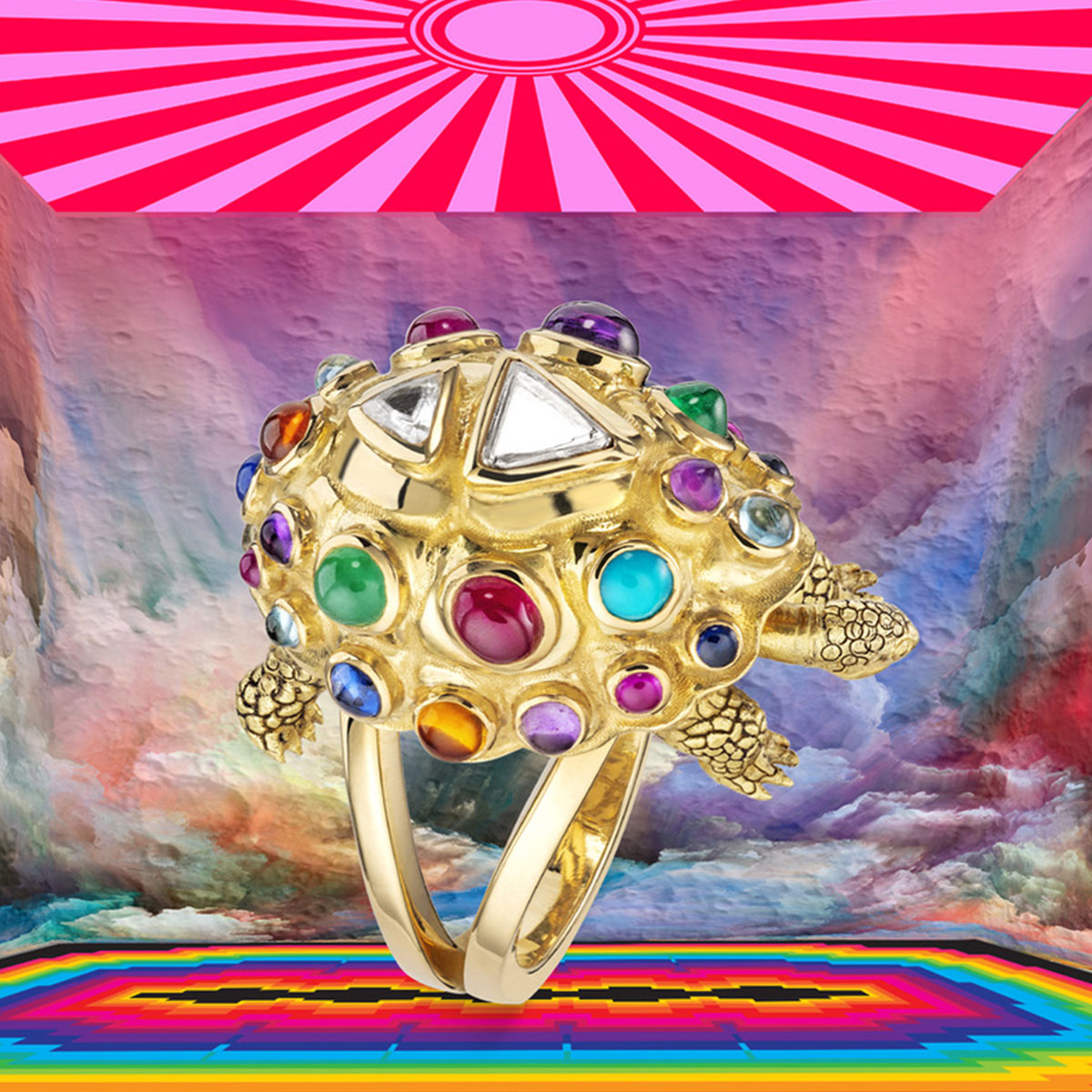 Connecting this character's disregard for expense, labor, and conservation with present-day treatment of the natural environment, Jackson commissioned Solange to depict the tortoise in ring form.
With his inclusion of this piece, Day Jackson draws attention to his own embodiment of Huysmans's critique, comparing the insularity of an artist's studio with Des Esseintes's self-imposed isolation from the rest of the world.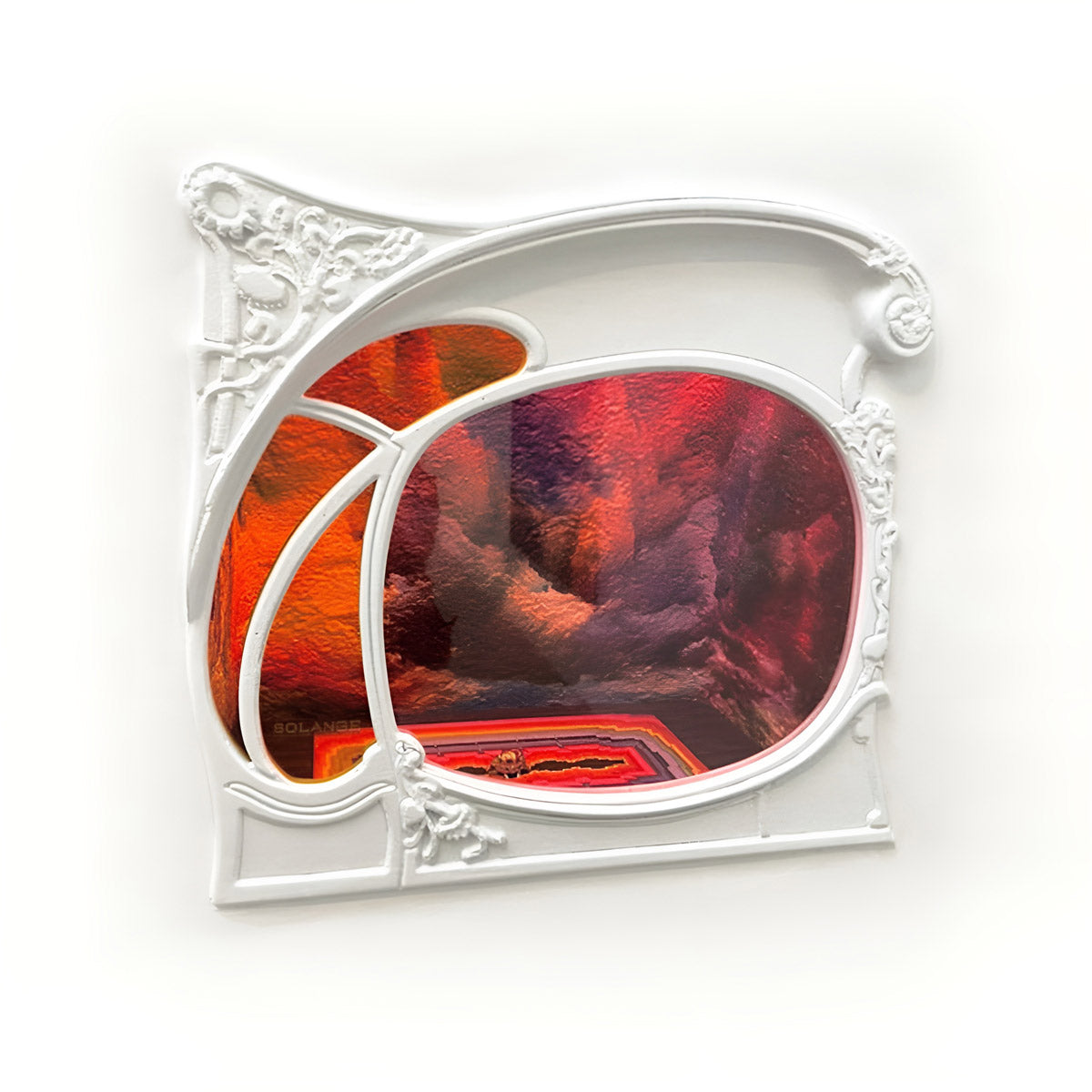 DISPLAY
The ring was displayed in a specially built case which draws inspiration from the oriental carpet that inspired Des Esseintes and the interiors of Solange's London boutique.